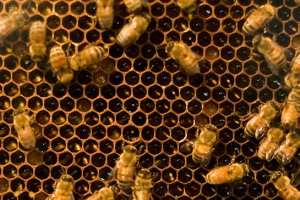 The Mamprusi West District is believed to have harvested large quantities of honey this year. Speaking to the GNA at Walewale and Wungu, some farmers attributed the bumper harvest of honey to the heavy rains of last August and September which resulted in many pools of water that the bees needed to make honey, whilst others said it was nature's way of providing for the people who lost their food and property during the floods.
A bee farmer, Ayamdo Apaya, said those who harvest honey from the wild are making three or four times as much honey as they usually harvested in the past years. Mr Apaya expressed concern that there might not be good market for the honey.
He explained that many people did not know the nutritional value of honey and still preferred sugar.