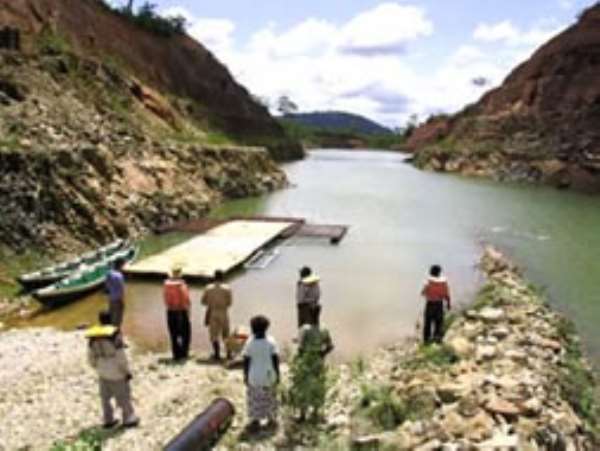 Dr. Toni Aubynn, Head of Corporate Affairs and Social Development of Goldfields Ghana Limited (GGL) said some unknown persons, have been poising some streams and rivers near mining concessions.
He said the negative act, apart from tarnishing the image of mining companies also destroyed marine life and created serious environmental problems for inhabitants within the area.
Dr. Aubynn said these at an end of year get-together organised by the GGL for journalists in the Western Region at Takoradi on Thursday.
"Some individuals and groups clandestinely throw certain chemicals into streams and rivers to catch more fish", he added. Dr. Aubynn therefore, appealed to the media and other stakeholders to assist mining companies to halt the trend.
He said the company, in partnership with the Academy of Education Development (AED) and Centre for Educational Development (CEDEM), both non-governmental organisations are working to improve the quality of teaching and learning in primary schools within the company's catchment areas on a pilot basis.
Dr. Aubynn said the company had granted 250 scholarships to brilliant but needy students, while accommodation have been provided to retain teachers in deprived communities.
Mr. Steve Yirenkyi, Manager of the Community and Public Relations at the Tarkwa mine said that to reverse the increasing cases of water sources pollution, the company and the Police were working hand in hand to apprehend the culprits.