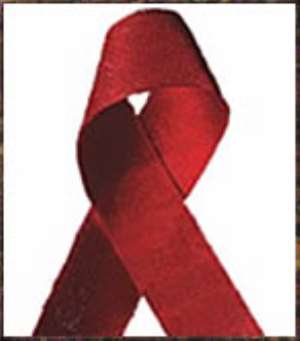 The fight against HIV/AIDS in the Asante-Akim South District has received a major boost following the institution of a District Response Management Team (DRMT) to fight the pandemic.

The team, made up of members drawn from various decentralized departments is tasked to map out effective strategies and programmes to contain the disease in the District.

Mrs Emelia Osaadu, Deputy District Co-ordinating Director, who announced this, said the move was geared towards a sustainable campaign not only to prevent the disease but also to eradicate stigmatisation of victims.

She was speaking at the District's celebration of World AIDS Day at Kumeso, near Obogu at the weekend.

Mrs Osaadu noted that 10 out of 35 People Living with HIV/AIDS (PLWHA) in the District were being assisted with GH¢480 (4.8 million cedis) to enable them to access antiretroviral treatment at the Komfo Anokye Teaching Hospital (KATH).

According to Mrs Osaadu, the District Assembly was collaborating with the Ghana AIDS Commission (GAC) and other non-governmental organisations (NGOs) to fashion out pragmatic measures to fight the disease and urged stakeholders to play their respective roles effectively.

Dr Habib Ahmed, Medical Superintendent at the Juaso District Hospital, pointed out that persons below 35 years contributed 88 per cent of the total positive samples and called for concerted efforts from stakeholders to stem its incidence.

He said the disease was a threat to the national economy since the youth were the most vulnerable. He advocated the re-packaging of campaign messages towards the youth.

Dr Ahmed welcomed government's introduction of the National Strategic Framework (NSF) geared towards combating the disease, saying the fight required the active involvement of all.