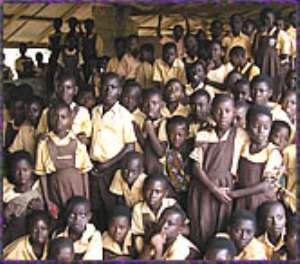 Participants at a day's forum on Social Auditing held in Natenga in the Bawku Municipality in the Upper East Region on Monday blamed the poor academic performance of children on their negative attitude towards them.

The participants explained that instead of encouraging children to study at home after classes, some parents engaged them in forms of labour.

The forum that was organized by the National Commission for Civic Education and sponsored by Action Aid International Ghana for members of the assembly members, unit Committees, traditional rulers and public Officials was aimed at educating the public on the responsibility of the society to children.

Participants asked parents to complement teachers' efforts in ensuring that children took their studies seriously to enable them pass their examinations and also see to it that they dressed decently.

Mr. Huseini Sulemana Haruna, the Regional Director of the National Commission for Civic Education, urged Ghanaians to collectively contribute to the development of children and the society.

He announced that plans were far advanced to constitute a nine-member committee each in the most deprived communities in the country to identify the problems of the people, particularly those affecting children to enable the Assemblies find solutions to them.

Mr. Haruna urged parents to take advantage of the Capitation Grant and the School Feeding Programme and enrol their children in school since education was the best legacy they could be bequeath to them.