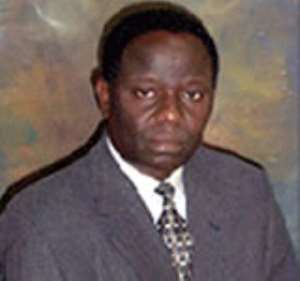 The Chief Executive Officer of the Millennium Development Authority(MDA) Mr Martin Eson-Benjamin has stated that the programme would start in all the 23 districts early next year as proposed in an agreement between the United States and the government of Ghana.

He also assured beneficiary districts to discard the doubts and concerns that the country was not going to receive the 547 million dollars Millennium Challenge Account grant to undertake its listed programmes.

Mr. Eson-Benjamin made the call when he addressed the fourth ordinary meeting of the Awutu-Effutu-Senya District in Winneba on Friday.

He said the money has been deposited in the US treasury to be released to the Ghana government in instalments as contained in the agreement for five years.

The Chief Executive Officer noted that Ghana was selected by the US government because the country has political stability, growing economy and committed to good governance and the rule of law.

He stated that the government of Ghana has also made consistent investment in the people, increasing economic freedom and key player in Regional Peace-Building.

Mr Eson-Benjamin the country benefited due to her recognition of commitment to just and democratic governance, control of corruption, human and civil rights , transparency and equality.

He stressed that in those days where donors determined how the money should be used, adding that this perception has been erased due to prudent economic management.

The CEO said under the MCA, five new six classroom blocks with an office, stores, master bungalows and teachers quarters would be constructed in the Awutu-Effutu-Senya to improve quality education.

He said 11 roads totalling 250 kilo-meters would
be constructed and tarred in the farming communities
to enable farmers to bring their produce to marketing centres, saying that facilities would be provided to avoid post harvest loses that had been a major problems facing farmers in the country.

The CEO said loan facilities would be extended to Farmer Based Organization (FBO) to expand their farms
and businesses, adding that, borrowers may apply for
loan amounts of not less than one thousand Ghana cedis (GHC 1000).

He stated that beneficiaries would be given orientation on the MIDA enterprise training programme which comprised training in strengthening the business capacity and in the use of agro-chemicals.

Mr. Eson-Benjamin said Zonal Advisory Committee would be formed that will comprise Assembly members, Agriculture Officers and District Chief Executives to draw up strategies that would enhance the implementation of the Millennium Development Authority(MIDA).