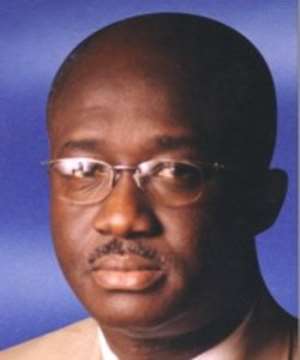 The Member of Parliament, MP for Navrongo Central and Minister of energy, Joseph Kofi Adda has called on all supporters of the New Patriotic Party, NPP to renew their dedication and commitment to the party and to stand by its principles.
Mr. Adda who made the call at a rally at Navrongo to formally announce his intention to contest the parliamentary seat in the 2008 elections asked the people of the constituency not to relent in their efforts to fight for freedom and justice. The MP said his constituency is quite appreciative of all that government has done for the people in terms of development.
Mr. Adda said he has done a lot for the people of Navrongo and promised that if given the nod again he would do even more.
He said the constituency has a lot of agricultural potential and could therefore be industrialised.
The District Chief Executive for Kassena-Nankana, Emmanuel Chegewe commended the MP for his effort at development including tarring of some roads and providing water and electricity for the people. He said Mr. Adda's micro credit scheme for women and his assistance to brilliant but needy students shows his concern for the poor and vulnerable.
Mr. Chegewe described the MP as honest, dedicated and committed and appealed to the people to vote for him.
A representative of the NPP in Builsa South described the MP as a visionary and asked the people to support him.