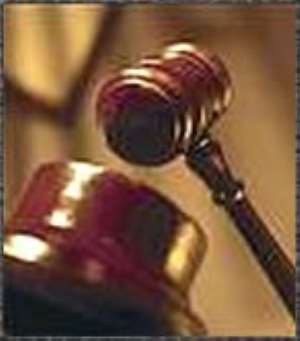 Drama unfolded at a Kumasi Circuit Court on Monday when an 18-year-old telephone cable thief and his father broke down in tears after the court convicted the boy of the offence. Abubakar Ali, a resident of Moshie Zongo in Kumasi, stole GH¢4,500 worth of telephone cables belonging to the Ghana Telecommunications.
He had earlier pleaded not guilty to the charge but was remanded in prison custody pending sentence to be passed today. The father pleaded with the court amidst tears and asked the court for leniency, attributing the child's predicament to his failure to take care of the convict.
Giving details to the court, Police Chief Inspector C.K. Fosu, told the court, presided over by Madam Wilhelmina Hammond that, the neighborhood Watch Committee arrested Ali, during their normal patrol duties in the area at about 2am last Saturday. He said Ali was spotted by the team at a distance cutting the cables. They arrested him and handed him over to the police. In his cautioned statement, he admitted the offence and was subsequently charged.