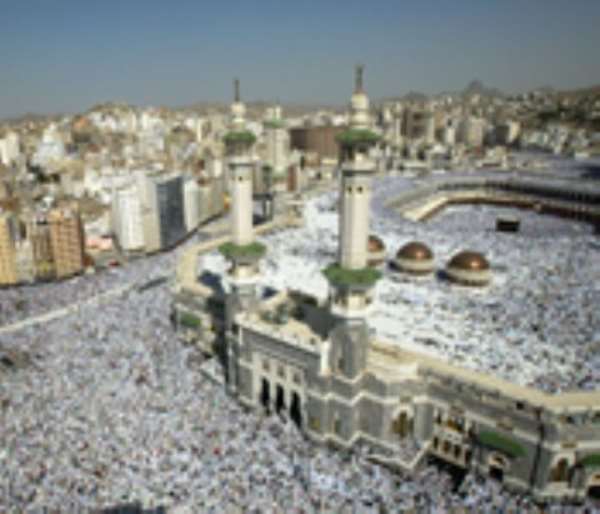 The Ghanaian Embassy in Jeddah, Saudi Arabia is looking for about 60 Ghanaian pilgrims who have gone missing.
According to reports reaching Joy News, the 60 missing pilgrims who were part of the final batch of Ghanaians to be flown to Jeddah, had travelled with fake documents. They were said to have failed in earlier attempts to travel to Jeddah from Benin.
Ghana's Ambassador to Saudi Arabia, Rashid Bawa spoke to Joy News' Seth Kwame Boateng about the development.
He said some people were arrested when they arrived in Jeddah with documents of other countries. He said the initial number they heard of was about 60 Ghanaians.
According to the Ambassador, those arrested included both men and women, and they were holding passports of other countries.
The Ambassador told Joy News that it has been difficult to ascertain the full details of the story because Thursdays and Fridays are not working days in Saudi Arabia. He said also that searches at the immigration department and airports where they expected the arrested Ghanaians to be detained did not yield any result.
He also said that they checked the airline that brought them into Saudi Arabia, but were told by airline officials that no one was put on board for repatriation.
While the Ambassador said he has no information about where the Ghanaians were taken to, he did say he has heard rumours that they have been flown to Libya on their way to Benin or Togo.
When the Ambassador was asked what makes the missing people Ghanaians, he said they took off from Ghana, and people on board the same flight with them have certified that they are Ghanaians.
He is however, hopeful that by tomorrow, Saturday December 22, 2007, they would be able to get full details on the missing Ghanaians.