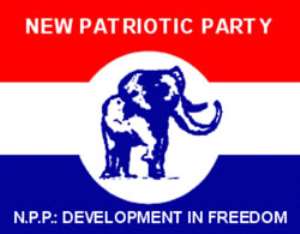 There is eminent trouble brewing in the Bongo Constituency of the New Patriotic Party (NPP) in the Upper East Region over substitution of delegates' names.
Reports reaching Joy News indicate that the Bongo Constituency Chairman of the NPP has substituted the names of five of the ten elected delegates with some other names for Saturday December 22, 2007 delegates' congress in Accra.
One of the affected candidates, Paul Atinga, who spoke to Joy News' Matilda Asante said on the night of Wednesday December 19, 2007, the constituency chairman, Alhaji Rauf Abgoga phoned to inform him that his name has been removed from the list of elected delegates and substituted with some other name he did not mention.
According to Mr. Atinga, the chairman said to him that even the constituency treasurer's name has also been substituted as well as some others.
He moreover told Joy News that he is suspecting that the chairman is doing that because he intends to fill the delegates' list with people he wants to vote for a particular aspirant, or else he sees no reason why the names of elected delegates would be substituted.
Confirming the allegations, the constituency organiser, Mahmood Mohammed told Joy News that he thinks the chairman is taking those steps because he is angry for not being elected as a delegate.
He also said that the constituency chairman together with the constituency women's organiser, for the past five days have been in Accra to submit a petition to party headquarters over the fact that they were not elected to be part of the delegates.
Mr. Mohammed however said, the original ten elected names have already been submitted to party headquarters and he does not know what Alhaji Abgoga hopes to achieve by that move.
In the meantime, Paul Atinga and the other delegates whose names have reportedly been substituted have said they are preparing to come down to Accra for the National Delegates Congress on Saturday Decmber 22, 2007.