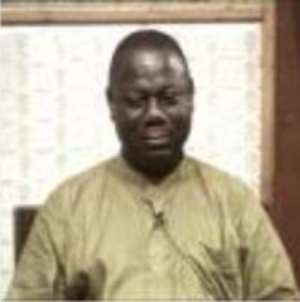 Just a little over 36 hours after the just ended 3rd National Congress of the Convention People's Party which declared Paa Kwasi Nduom as its flag bearer at the Great hall of the Kwame Nkrumah University Of Science and Technology in Kumasi, some losing presidential candidates have started questioning the eligibility of the outcome of the presidential elections and have however threatened legal actions to protest it.
Two of the losing candidates of the Convention Peoples Party, George Aggudey and Bright Akwetey are protesting the electoral victory of Dr Nduom because they claim his victory was largely influenced by his judicious sharing of money to the delegates.
Mr Akwetey, one of the protesters alleged that Dr Nduom was seen distributing money and food to delegates at the congress to entice them, flouting the rules as laid down by the party executives.
But although he could not produce any evidence to back up his claim, he insisted that "Mr George Aguddey himself was the one who witnessed more of the incidents."
The two have subsequently fired a protest letter to the Chairman of the Congress, Riley Opoku, who has confirmed to The Statesman in Kumasi that he had received such a letter.
He however gave the assurance that the leadership was engaged in discussions in order to ensure that the party does not split.
It is not yet known what effect, if any, their protest will have on Dr Nduom"s victory.
The Komenda-Edina-Eguafo-Abrem MP won the CPP flagbearership race by claiming 1022 of the valid votes cast, representing 53. 8% while his closest rival, Agyemang Badu Akosa got 644 of the total votes cast representing 33.9 %.
The 2004 presidential candidate of the party, George Aggudey placed third with 139 votes representing 7.3% while Kwaku Mensah Osafo got 48 votes representing 2.5%. Bright Akwetey, polled 37 votes representing 1.7% and Asante Akuffo had 11 votes representing 0.6%.
Mr Aggudey is urging the party's leadership to institute a full scale investigation into the allegations he has levelled against them, saying that some of his colleagues used all means possible to manipulate the electoral system and that eventually worked in their favour.
According to Mr Aggudey, the names of some of the delegates who were perceived to be his supporters were intentionally deleted from the voters' register. He said he prompted the EC and the party leadership about the happenings but nothing was done about them.
By Gabriel Amoah