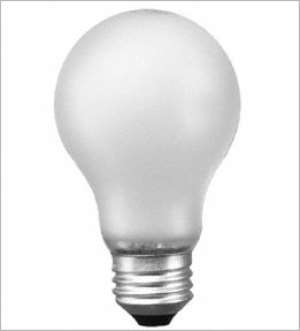 Government's draft policy to ban the importation of incandescent bulbs and other high energy consumption lamps will soon be approved by Parliament. The draft policy has received cabinet approval already and it is expected to be placed before Parliament for passage by the first quarter of next year.
The Director of Communications and Marketing of the Ghana Energy Foundation, Ernest Asante, in an interview with the GNA said the introduction of the law is the quickest and surest way of reducing energy consumption particularly among residential consumers.
He said available statistics have shown that lighting alone accounts for nearly 55% of energy use in the country out of which 70% are incandescent bulbs.
Mr. Asante noted that since the commencement of the national Implementation of Compact Fluorescent Lamps CFL, an exchange programme to save about 300 megawatts of electricity, has been carried out.
This has resulted in free exchange and installation of CFLs nationwide. He said prior to the commencement of the project, 35 percent of Ghanaians were already using CFL bulbs describing the move as encouraging.
Mr. Asante said that government will discontinue to distribute CFL free of charge after the exercise ends early next year.