GCAC NAMES THREE NATIONAL ACHIEVERS GNAHAF FELLOWS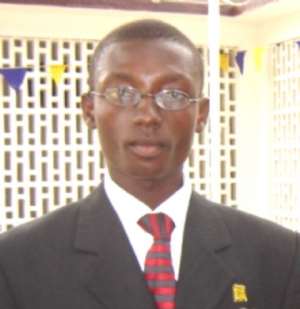 The GHANA COUNTRY AWARD COUNCIL has named three distinguished Ghanaians for Fellowship Status of the Ghana National Honorary Award of Fame, GNAHAF.
They are the 2007 National Best Farmer, Alhaji Abdul Salaam Akati, National Best Fisherman Mr Sarfo Quainoo and National Best Teacher, 1st Runner Up Madam Victoria Mwalibie, a visually impaired teacher.
These personalities have been admitted to GNAHAF and conferred upon Fellowship Status for their invaluable and outstanding contributions towards national development in the areas of Agriculture, Fisheries and Education.
This was disclosed by the Country Director of the GHANA COUNTRY AWARD COUNCIL, His Awardship Kobla Asamani after an Executive Council meeting in the Award House in Accra yesterday.
His Awardship Asamani said, this honour is beyond all reasonable doubt, since very selfless and noble Ghanaians who contribute their quota to nation building must be bestowed upon high profile quality recognition in order to cherish the nation's heroes and heroines.
The Country Director reiterated that, many are called but few are chosen based on distinctive performance at all levels of national development.
His Awardship described the Council as proud of these new illustrious Fellows for their contributions towards national development that must be emulated by Ghanaians to serve as a hallmark for excellence.
The council therefore extends its heartfelt felicitations to these Follows and all those who received various awards during the just ended National Farmers and Fishermen's day for their ever cherished role in nation building that has made Ghana proud of them he said.
Signed
Director Gilbert Ankrah
Department of Research
Ghana National Honorary Award of Fame
GHANA COUNTRY AWARD COUNCIL