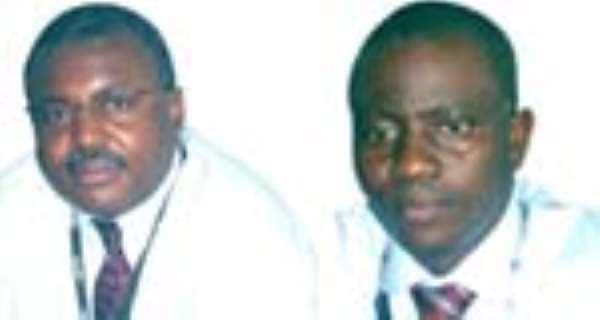 Ghana Telecommunications Company Limited (GT) has successfully issued $200 million corporate bonds.
Being the first United States currency denominated African corporate bond to be issued outside South Africa and Nigeria, the GT notes carry an 8.5 percent coupon rate.
It is amortized annually in five equal installments of $40 million, maturing on October 29, 2012.
Acting Chief Financial Officer of GT, Joe Owusu-Ansah said the bond issue which adds no new debt to the company represents a balance sheet restructuring exercise designed to refinance its existing portfolio of maturing short term commercial obligations and "generally extend the maturity profile of our debts".
According to him, the transaction restores GT's financial flexibility and access to the vendor financing necessary to support the much needed upgrade and extension of fixed and mobile networks.
"The further placement of a bond issue of this size is further confirmation of the wisdom of our financing and business strategy which is principally aimed at reversing the erosion of our market share and indeed aggressively reclaiming our position as a leader in the Ghana telephony market".
Mr. Owusu-Ansah added that the high level of investor interest demonstrate that the international capital markets share the view that GT has great potential and prospects.
The GT notes were arranged by Iroko Securities Limited and placed by Iroko Financial Products Limited and Exotix Limited.
According to Peter Bartlet, Managing Director of Exotix, the deal is ground-breaking because GT was the first corporate entity to issue a U.S dollar denominated bond in Sub-Saharan Africa, and there were over 12 investors involved.
The deal illustrates that a large deal issued by an unrated borrower can be successfully managed and distributed by smaller investment banking houses like Exotix and Iroko Securities.
"We believe that this kind of African deal requires specialist handling by entities that have an established track-record in Africa and a dedicated sales team to handle the challenges of distributing relatively illiquid products."
The transaction is proof that it is possible for large Ghanaian companies to diversify their sources of funds and investor base by accessing offshore markets without government guarantee, and in spite of the absence of a strong partner which can lend its name to their credibility.
Commenting on the decision by GT to issue the corporate bond in view of the company's privatization in the pipeline, Major (Rtd) Albert Don-Chebe, Group Communications Manager of the company said GT could raise the debt instrument to finance its infrastructure projects.
By Patrick Baidoo