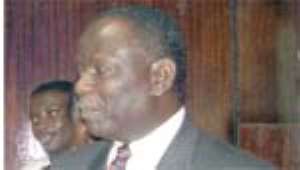 Thousand one hundred and ninety-four (1,194) km of road is to be constructed in the country within the next four years under the Millennium Challenge Account (MCA) Programme.
Martin Eson-Benjamin, Chief Executive Officer of Millennium Development Authority (MiDA), who disclosed this in Accra when he signed an Implementing Entity Agreement with the Transport Ministry, said the move is to remove poor road infrastructure which serves as a barrier to commercial agricultural practices in Ghana.
"This is consistent with government's efforts to remove transport disparities between rural and urban areas and also to improve the competitiveness of agricultural producers using these roads," he added.
According to Mr. Eson-Benjamin, the signing of the agreement would enable MiDA to formalize its relationship with the Transport Ministry and its agencies which are the beneficiaries of MiDA transportation infrastructure development activity.
The agreement, he further noted, seeks to build capacity of staff of the Transport Ministry so that they can support the delivery of the roads infrastructure projects.
The cost estimated for this capacity building project, he stated, stands in excess of $770,000, while the total cost of the transport infrastructure to be developed stands at $200 million, representing 36 per cent of the entire MCA budget.
Mr Eson-Benjamin said the MCA funds would be available to support the rehabilitation of up to 950km of feeder roads in eight districts of the intervention zones, upgrading of 14km of national highways and construction of 230km trunk roads in the Afram Basin Zones.
He further stated that the floating dock in the Akosombo would be rehabilitated and that two new ferries would be built on the Volta Lake.
The Minister of Transport, Godfrey Bayon Tangu signed on behalf of his ministry.
From The Business Desk