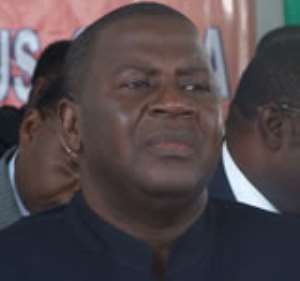 The Vice President Alhaji Aliu Mahama has urged headmasters of Senior High Schools (SHS) in the country to remain fair and firm in enforcing school regulations.
He said reports indicated that some students flout school rules and regulations with impunity, while at the same time resenting teacher guidance and supervision, adding, "this practice is repugnant and appropriate sanctions should be enforced to sanitise the situation."
Alhaji Mahama was addressing the 17th Speech and Prize-Giving Day of the Tamale Senior High School in Tamale on Saturday.
The occasion had as its theme: "Education- A tool for eradicating poverty in Northern Ghana, creating awareness in the youth".
He noted that some parents and opinion leaders were also in the habit of trying to interfere or influence the decision of school authorities when disciplinary actions were taken against their erring children.
Alhaji Mahama said government, had over the years put in place policies and programmes aimed at increasing enrolment in schools, mentioning the capitation grant, the schools feeding and the free bus service as examples.
He said, in spite of these incentives, school enrolment was unsatisfactory in the northern regions.
He said the inability of the North to take advantage of these opportunities to send their children to school would continue to perpetuate and deepen the endemic poverty in the North.
Alhaji Mahama therefore, urged traditional rulers; opinion leaders, the Assemblies and other stakeholders to intensify and sustain the drive to send the Ghanaian child to school.
Source: GNA