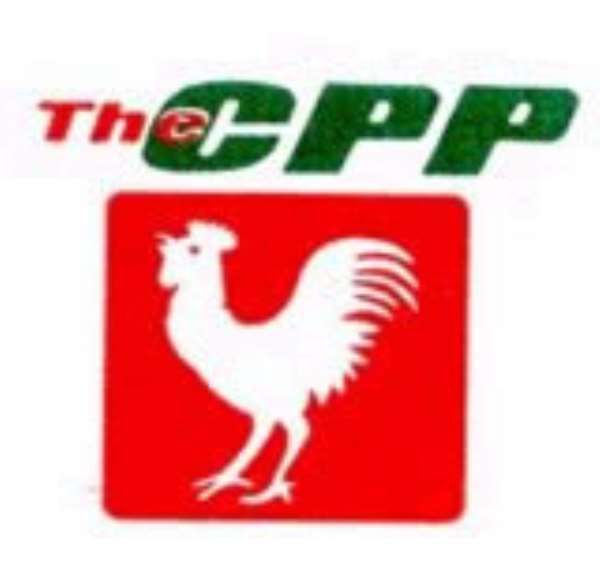 Tensions are still high within the Convention Peoples Party as it holds its third National Delegates Congress to select a flag bearer for the 2008 presidential polls.
Six candidates are contesting the presidential slot; Dr. Paa Kwesi Nduom, Bright Akwetey, Prof. Agyemang Badu-Akosa, George Aggudey, Dr. Kwaku Osafo and F.W. Asante Akuffo.
The aspirants at the Kwame Nkrumah University of Science and Technology in Kumasi where the congress is ongoing, took turns to address the enthusiastic delegates, with each claiming he is the best candidate to lead the Nkrumahist drive and to see the CCP "on the move; and on the move to the Castle."
Dr. Paa Kwesi, a man who is still battling attacks on him by his so-called detractors, said he would develop a multimedia campaign strategy to beat the NPP and the NDC, come 2008.
For Prof. Badu-Akosa, the time has come for all to think of a paradigm shift for the country from an era of hardship to a new world of prosperity for the Ghanaian.
Even though observers say the race is tightest in the history of the party, for some delegates it is a straight fight between Dr. Paa Kwesi Nduom and Prof. Badu-Akosa.
Meanwhile political analysts say the two major political parties in the country, the NPP and the NDC, are wooing the CPP for alliance in the 2008 general elections, and that the likelihood of a runoff is high.
The analysts are predicting a runoff in the general elections if the CPP is able to improve on its fortunes.