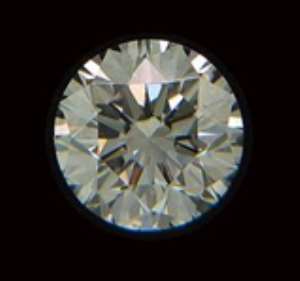 Ghana is determined to tighten its vigilance against illicit trade in diamonds to justify her successful compliance of the Kimberly Process Certification Scheme (KPCS), a government official has said.
The KPCS is an international process to ensure that trade in diamonds does not fund violence.

Mrs Esther Obeng Dapaah, Minister of Lands, Forestry and Mines, said on Friday that whilst Ghana rejoices for becoming completely KPCS compliant, it would not rest on its oars because conflict diamonds still remained a problem in West Africa.
Ghana was declared compliant in November 2006 by a UN Experts Group on La Cote d'Ivoire, after she was accused of allowing conflict diamonds to pass through its territories.

Speaking at the 2005-06 Gold/Diamond Award's Night by the Precious Minerals Marketing Company (PMMC), Mrs Dapaah said: "La Cote d'Ivoire, which is still in conflict situation remains Ghana's neighbour, therefore extreme vigilance is needed if we are to prevent the entry of conflict diamonds into the country."

She said because Ghana Consolidated Diamonds Limited was not producing rough diamonds, exports of its diamonds would mainly come from the small scale sector, which explained why proper regulation to ensure compliance with the KPCS was needed.
Mrs Dapaah charged the PMMC, the Mineral Commission and the Geological Survey Department to ensure that they carry out their roles effectively under the KPCS implementation strategy for Ghana.
"We need to avoid the negation of what has been achieved so far," she added noting that Government has released funds from the Mineral Development Fund for the registration of small scale diamond miners in compliance with the KPCS requirements.
Mrs Dapaah announced that government had started negotiation with the United States Geological Surveys to assist Ghana in the exploration of other diamondiferous areas outside the

Ghana Consolidated Diamonds' concession to identify viable areas for demarcation for small scale diamonds mining in future.

Available statistics indicates that from 1989 to 2006, over 11.14 million carats of rough diamonds valued at 281.85 million dollars have been purchased and exported by the PMMC.
The company also between the same periods purchased and exported 22.32 tonnes of gold valued at 294.29 million dollars.
Giving an overview of the company's performance, Mr Aristotle Kotey, Managing Director of the PMMC, said in 2006, over 2.25 million dollars worth of jewellery was produced and sold using about 10 per cent of raw gold purchased from small scale miners.

He said the production of jewellery was expected to increase in the coming years. The award's night was to reward gold/diamond licensed buyers and companies that over the years have contributed in diverse ways to the PMMC growth.
Categories of awards given included best diamond and gold licensed buyers and companies for the year under review.

Certificates of licences were also given to individuals and companies.