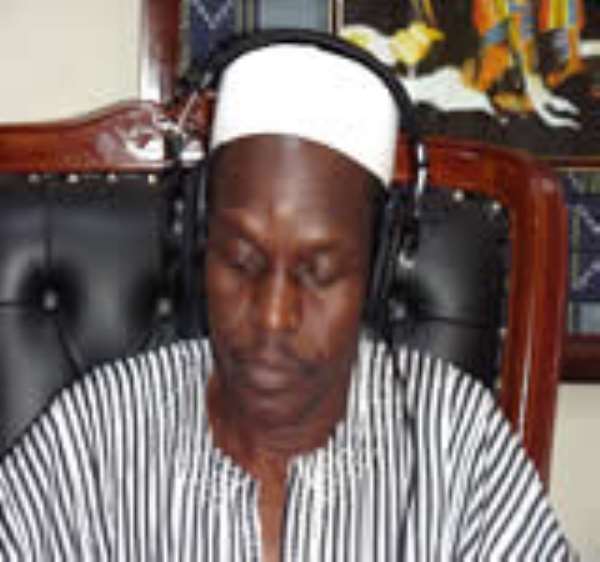 The NDC Minority in Parliament has raised issues over a proposal to establish a public relations unit within the Ministry of Information.
They also kicked against plans to appoint more government spokespersons to help in public education on government policies and programmes.
Mr. Alban Bagbin, Minority Leader, said the proposals to be carried out next year, was waste of state resources and a duplication of functions since Ministers of State were already performing such duties.
The Minority Leader was contributing to a motion to approve a sum of 47,941,603.00 Ghana cedis for the services of the Ministry of Information and National Orientation for the 2008 fiscal year.
Mr Haruna Iddrisu, (NDC-Tamale South) also supported the position that the size of government was becoming bigger and waste was being encouraged.
He touched on the performances of some of the agencies under the ministry, and said the Ghana News Agency (GNA) was under performing because of lack of funds.
Mr Iddrisu said the agency needed to cover every district and region adequately and there was the need for the Finance Ministry to make an arrangement to enable the GNA retain its internally generated funds to resource its activities in providing coverage for the entire country.

The House also approved a sum of 564,473,148,00 Ghana cedis for the services of the Ministry of Energy with a call on the country to showcase its oil discoveries to the outside world to get the best investments in the industry.

Mr Moses Asaga, NDC minority spokesperson on Energy, said Equatorial Guinea generated a lot of interests in its oil industry because it was proactive in its bid to get the best for the sector.

He said to avoid corruption, the country should get as many companies interested in its oil discoveries to generate healthy competition for the best investments.

Earlier, Mr Yaw Baah (NPP-Kumawu) made a statement on the floor of the House on issues arising from the Economic Partnership Agreement (EPA) between the European Union and the African, Carribean and Pacific countries.

He said it should be stressed "to our European counterparts that development is at the core of the Cotonou Agreement and the EPA, and should not be de-linked from trade issues by being negotiated at different stages."

Dr Mustapha Ahmed (NDC-Ayawaso East) had, in an earlier statement, touched on problems associated with this year's Hajj, and called on the House to institute a judicial enquiry into the organisation of the Hajj in the last five years to bring culprits to book.
Source: GNA