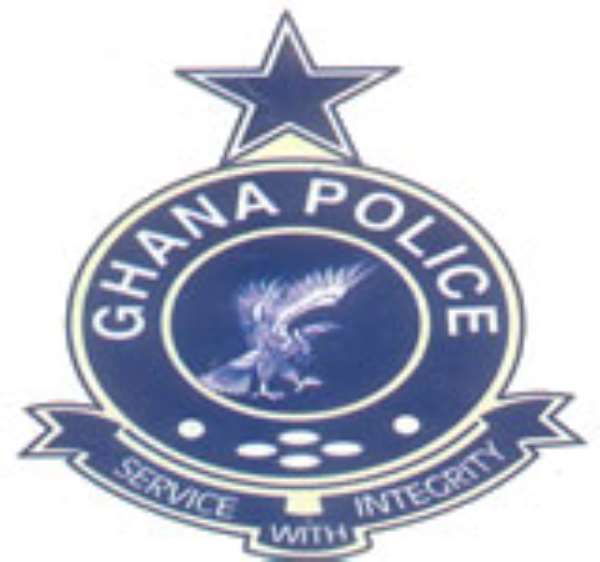 The Tema Regional Police Command has commended General Corporal Awudu Razak and General Constable Michael Dewortor for scaring off a bunch of thieves from ransacking the Global Haulage Warehouse in Tema.

The two personnel confronted the thieves some of whom were wielding cutlasses on December 8 at the warehouse that had a huge stock of yellow corn and shea butter belonging to the Ministry of Food and Agriculture.

A statement signed by Chief Inspector Yaw Nketia-Yeboah, Tema Regional Police Public Affairs Officer, said but for the bravery of the two, the thieves would have succeeded in packing 16 bags of the yellow corn into a Mercedes Benz Cargo Truck with registration number AS 9308 X.

It stated that G/Cpl Razak, who was the Counter Non-Commissioned Officer at the Kpone Police Station, received information from G/Cons. Dewortor of the criminal activity of the group.

The statement said one of the thieves charged on G/Cpl Razak with a cutlass when the policemen challenged them to produce their waybill or any documents authorizing them to be on the premises since the warehouse was a restricted area.

After giving several verbal warnings to the thieves, the policemen fired a warning shot that scared the thieves to flee leaving the cargo truck with its contents behind.

Chief Inspector Nketia-Yeboah said the police are questioning Baba Issah and Christian Ahiamadzi, watchmen on duty who were missing during the operation but re-appeared after the thieves had escaped.

Investigations have also led to the arrest of Sule Abdul Rahman and Richard Sarpong, security men from Larbie Palmer Karikari, a private security company who were on duty at the main gate of the warehouse.