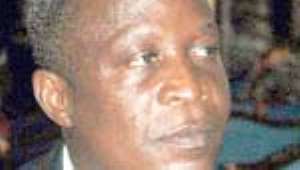 Government says it is bent of making sure its policies are aligned with that of ministries, departments and agencies (MDAs) to avoid incrementalism in the budget.
This budget reform is expected to prevent MDAs from exceeding their budget expenditure.
To this end, Ghana is playing host to 21African countries to find ways of addressing the high donor component of the budget and low revenue base of the countries involved.
The three-day meeting dubbed, "The Fourth Collaborative Africa Budget Reform Initiative (CABRI)" would provide the intellectual space for countries to consider the policy reforms that require a medium to long-term perspective.
Performance of the economies of developed countries which have telling effects on the management of the budgets of African countries would also be addressed.
Opening the Conference in Accra yesterday, Kwadwo Baah-Wiredu, Minister of Finance and Economic Planning said the efficient allocation of resources to meet competing demands of the teaming population to better their lots was a daunting task that must be confronted.
According to him, it was imperative that African Directors of Budgets embrace and share ideas to be able to meet the aspirations of the people.
Issues such as mobilization of domestic revenues where participants would focus on managing resource flow from commodity booms, tax policy and administration, and solving medium-term fiscal policy puzzles would be discussed.
Incrementalism and expenditure rigidities where the focus would be on personnel policy, pay and capacity, capital budgeting and interrogating baselines would also be addressed appropriately.
Mr. Baah-Wiredu said this would greatly enhance the reform process.
At the third seminar held in Addis Ababa in 2006, Ghana presented a paper on the topic, "Tools for Challenging the Budget" which covered the various structures and processes adopted by Ghana to scrutinize budgets of MDAs.
CABRI is a Pan-African professional network of senior budget officials in ministries of finance and planning.
Over the years, CABRI has assisted member countries to reform their budget structure, processes and institutions in order to introduce medium term perspective.
By Charles Nixon Yeboah