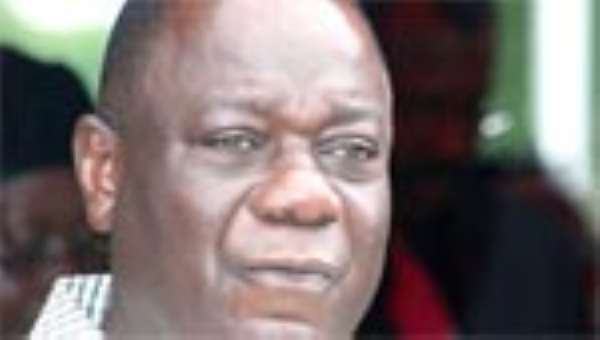 GEORGE Opesika Aggudey, flagbearer of the Convention People's Party (CPP) in the 2004 general elections and a presidential aspirant was yesterday slapped with another court case by the Social Security and National Insurance Trust (SSNIT) for failing to pay his workers' social security contributions.
The outstanding amount owed by the presidential hopeful, who is the Chief Executive Officer (CEO) of Gocrest Securities Limited, currently stands at ¢10,920,006.00 between July 2006 and August 2007.

Aggudey failed to appear before an Accra Circuit Court presided over by Judge N.E.K. Osam but was represented by Frederick Amewudey, an employee of Gocrest.

The accused, who is facing two charges of failing to pay the social security contributions of his employees was hauled before court last year by SSNIT for a similar offence in a case which is still before the court.
A representative of SSNIT, Mr. Patrick Asamoah Damptey told the court that four post-dated cheques amounting to ¢800 million had gone through and prayed the court to adjourn the matter to December 28, 2007 for further hearing and this was upheld by court.
The facts of the matter as presented by Mr. Damptey were that Gocrest, a security establishment, registered with the SSNIT Scheme with registration number 302J324 in Accra.
According to him, investigations conducted by SSNIT into the wages book of Gocrest indicated that the accused had failed to pay the social security contributions of his employees amounting to ¢4,543,515,100.00 and ¢6,376,490.900 as 3 percent penalty for delayed payment.
He said also that a demand letter was issued to him to pay his debts in August but all attempts to get him to pay proved futile, hence the court action, adding that the total amount he owed the organization now was ¢10,920 006,000.00.
By Fidelia Achama