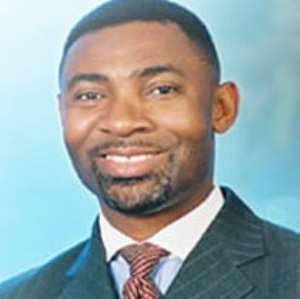 Dr. Lawrence Tetteh, President of the World Wide Miracle Outreach on Wednesday called for a massive united front as the country approaches elections year in order not to mar the peace bestowed on Ghana by God.
He said there was the need for politicians to be mindful of their utterances and desist from acts that could undermine the sacrifices made by founding fathers of the land.
"Politicians must be concerned with what they can do for Ghana and not what Ghana would do for them", Dr Tetteh said in a statement to welcome Reverend Pastor Marcia Da Costa, member of the Board of Africa and Caribbean Evangelical Alliancea to Accra as special guest of the ongoing National Jubilee Crusade.
The crusade being organised by the Christian Council of Ghana on the theme: "Celebrating the Favour of Ghana" begun last Monday and ends on Sunday with a national thanksgiving service at the Independence Square in Accra to thank God for a successful jubilee year.
Dr Tetteh said God was healing Ghana, saying the oil discovery, America's cancellation of 500 million dollars Ghana's debt, Black Stars' victorious performance, President Kufuor's elevation to African Union Chairman and Kofi Annan's successful end of term were indications of divine blessings.
He urged all religious and political heads to create a platform to encourage productivity and hard work in order to use Ghana's intellectual property to promote growth.
On the impending Christmas, Dr. Tetteh urged Christians to thank God for a good year and be assured that 2008 would be better.
He advised drivers to be careful to prevent carnage on the roads and the public to desist from all practices that undermine morality.
Rev. Pastor Da Costa, who is also a member of the Board of Missions in London, said she was happy to come to Ghana to support evangelism and preach salvation in Christ Jesus.
Reverend Kwabena Kodua, member of the Planning Committee of the National Jubilee Crusade said feeding of children, blood donation exercise in Tema and Accra and a Christian outreach would be part of the programme.