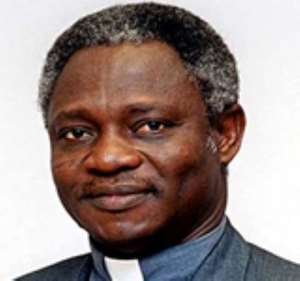 The Association of Episcopal Conference of West Africa (AECOWA) has elected Peter Cardinal Appiah Turkson, Archbishop of Cape Coast Archdiocese as its first president at the end of a four-day meeting in Abuja-Nigeria.
A statement by the National Catholic Secretariat in Accra said the association of French and English-speaking Bishop's Conferences of West African bodies, known as Conference Regionale de l'Afrique de l'ouest (CERAO) and the Association of Episcopal Conference of Anglophone West Africa (AECAWA) have also merged to form a unified AECOWA.
In a communiqué issued at the end of the meeting, members of AECOWA called for exchanges among local churches and the various sectors of the church, which should not be hindered by language or artificial barriers of colonial past.
It noted; "there is much more that unite us than indeed divides us here in West Africa. This is the time of a new Pentecost in our region".
The communiqué also expressed concern about the HIV/AIDS pandemic, environmental degradation, increasingly illiteracy and poverty, youth unemployment, child and women trafficking, child soldiers and streetism, refugees and displaced persons caused by conflicts and emergence of new forms of slavery in the sub-region.
It further called on heads of states and governments in the ECOWAS region to ensure good governance, security and integral development of all, especially the poor and needy.
The communiqué further commended political leaders and founders of ECOWAS for their good example of a unified approach to economic challenges and expressed hope to establish a partnership between AECOWA and ECOWAS as contribution to spiritual and religious leadership for good governance.