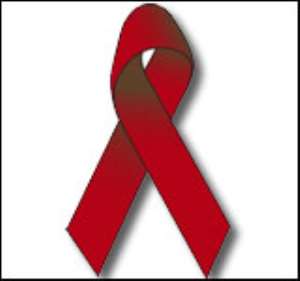 The Ghana National Association of Teachers (GNAT) and the Teachers and Educational Workers Union (TEWU) of the Ghana Trade Union Congress on Tuesday launched an HIV/AIDS assessment report on the degree of awareness of the pandemic among their members.
The report also aimed, among other things to find solutions to the needs of those already infected by the virus and gather information to serve as the basis for the provision of social protection for the members of the groups who are living with the pandemic.
Dr. Anthony Yaw Baah, Consultant of the project said; "HIV/AIDS had become an important workplace issue since it affected labour and productivity, "Employers and organizations therefore have a vital role to play in the struggle to limit or stop the spread".
He said the focus of the study targeted at teachers and education workers since they constituted the largest group within the public sector and added that teachers also played an important role in the development of human capital.
Dr. Baah said the study consisted of a questionnaire, which sought to assess HIV/AIDS awareness among teachers and educational workers. Ten of them living with HIV/AIDS were interviewed to assess their needs and how they could be supported.
He said primary and secondary information were gathered from stakeholders such as the National Health Insurance Council, Social Security and National Insurance Trust and Ghana Education Service, among others.
The study discovered that Voluntary Counselling and Testing (VCT) was not popular among respondents with only nine per cent having attended a VCT. The reason cited for low testing included the lack of access to testing facilities and the fear of stigmatisation.
The survey recommended professional counselling and continuous education to deal with misconception among the respondents.
Ms. Helena Awurusa, project Coordinator called on SSNIT to make special provision for people living with HIV/AIDS who were not active and would want to go on voluntary retirement.
Ms Awurasa said HIV/AIDS had become a key issue in development, especially with teachers and added that there was the need to develop strategies to fight the menace, especially on issues with stigmatisation.