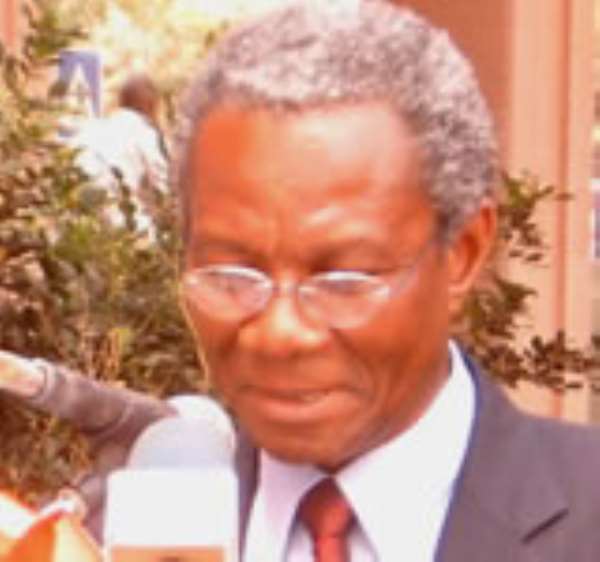 The Chairman of the Public Utilities Regulatory Commission, Mr. Kwame Pianim has tendered in his resignation.
Mr. Pianim is said to have delivered the resignation letter to the Castle, Osu, last week whiles President Kufuor was away in Lisbon attending an EU-Africa summit.
Joy News sources say the decision is linked to the recent review of the structure for electricity tariffs by government, explaining that even though there could be other reasons for Mr. Pianim's resignation, the government's announcement was the last straw.
Before the announcement, households that consumed less than 50 units of electricity paid considerably less than average consumers. Under the revised structure however, the lifeline category for consumers was expanded to cover consumption below 150 units.
The decision according to government is to mitigate the impact of the recent hikes in electricity tariffs on a wider section of the population, effectively a tariff adjustment.
But it is contrary to the long held stance of the PURC Chairman, of steady adjustment in prices to reflect economic rates. This is the second time that government action has nullified a PURC announcement on utility tariff increases.
Last year government absorbed increases announced by the PURC, prompting complaints from the Chairman that low tariffs will discourage private sector participation in the energy sector.
It is unclear if President Kufuor who just returned from the EU-Africa Summit will accept Mr Pianim's resignation.
Mr. Pianim himself declined to comment when Joy News reached him on the matter.