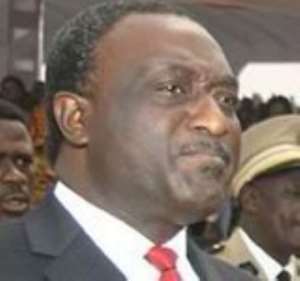 Mr Alan John Kyerematen, one of the aspirants contesting to succeed President John Agyekum Kufuor, has called on the delegates to the New Patriotic Party (NPP) congress to discount negative propaganda against him.
Speaking in a telephone interview with GNA at the start of a campaign tour of the Greater Accra Region, Mr Kyerematen called on his supporters and the delegates to be wary of deliberate negative propaganda aimed at swaying votes from him.
He urged the delegates to remain focused and steadfast to ensure that no diversionary tactics disturbed their resolve to vote wisely for him.
Mr Kyerematen said he was embarking on the final lap to consolidate his votes in the Region.
He dismissed allegations that he was a newcomer to the party and said he had been a member of the party from the beginning adding that the party hierarchy could attest to that fact.
Mr Kyerematen said his campaign message to create jobs and put money in the pockets of the vulnerable had caught on well with the people and was sure to win, come December 22, 2007.