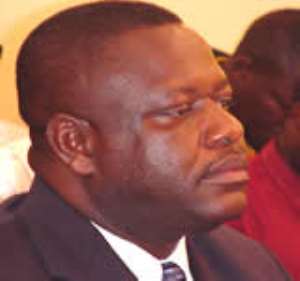 The Parliamentary Select Committee on Local Government has urged the Local Government Ministry to sustain the sanitation component of the National Youth Employment Programme (NYEP) to ensure that the country takes the lead in cleanliness.
Mr Isaac Edumadze, (NPP-Ajumako/Enyan/Essiam), said the ministry should also increase its allocation to the districts for its sanitation programmes to keep the districts clean.
He was presenting the committee's report to Parliament after seconding a motion to approve a sum of 133,240,720.00 Ghana cedis for the services of the Ministry in 2008.
Mr. Edumadze said in the light of the important international events, including the CAN 2008, to be hosted by Ghana, environmental sanitation was of great importance.
He said the committee had recommended that metropolitan, municipal and district assemblies should recruit about, 300,200 and 100 young people respectively, to take care of issues on sanitation to make Ghana a leader in the sub-region in environmental cleanliness.
Mr Dominic Azumah, (NDC-Garu Tempane) touched on the positive impact made by ZoomLion under the NYEP in cleaning up the environment, and said the Community Protection Unit, on the other hand, was making very little impact.
He also touched on the fact that ZoomLion was providing employment for the youth in the districts.
The House later approved a sum of 59,682,804 Ghana cedis for the Ministry of Harbours and Railways for the 2008 fiscal year.
Prof. Christopher Ameyaw-Akumfi, Sector Minister, said it was worrying that everybody was aware that people were encroaching on areas close to the railway lines, but nothing was being done.
He said it was not only illegal but also dangerous for people living close to these rail lines
He mentioned the rehabilitation of the Accra-Nsawam rail lines and the continuation of sheds at Tema and Takoradi ports to facilitate trade as projects to be undertaken next year.