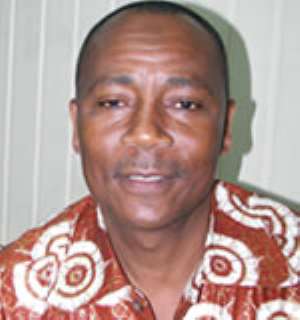 Work is to begin on the rehabilitation and expansion of the Kpong Old Water Works following the signing of a contract agreement between the Government and contracting firms on Tuesday.
The 41 million-euro project expected to supply about nine million gallons of water a day for over 500,000 people would serve communities such as Accra Plains, Agomeda-Dodowa, the coastal east of Tema, Kpong-Akuse and the Akwapim Ridge in the Eastern Region.
The project called the Accra-Tema Metropolitan Area (ATMA) Rural Water supply systems, has witnessed several amendments after its original contract was signed in 2001.
Signing on behalf of Government, Alhaji Abubakar Saddique Boniface, Minister of Water Resources, Works and Housing, explained that the delay was due to repeated reviews of the contract sum in order to ensure value for money.
He said the initial contract sum was over 91 million dollars but because of limitation of funding, it had now been fixed 41,029,976 Euros, which the Netherlands Government was financing under its ORET Funds arrangement with Government of Ghana.
The ORET fund provides the Government of Ghana a concessionary loan agreement with a 50 per cent grant component.
Tahal Group B.V. of Netherlands and Tahal Consulting Engineers Limited of Israel are carrying out the work in two phases; ATMA Rural Water Supply System South Project and ATMA Rural Water Supply System North Project.
Mr Maxim Barel, Director of Africa Operations of the Tahal Company, signed on behalf of the firms whilst Mr Cobbie Kessie, Managing Director of GWCL, initialled for the company.
The entire project involves designing and engineering works, supply and installation of water treatment pipelines, construction of reservoirs, distribution of pipelines as well as provision of technical support to the Ghana Water Company Limited.
Both projects are to run concurrently with the South and North Kpong Projects expected to be completed in three years and 30 months respectively.