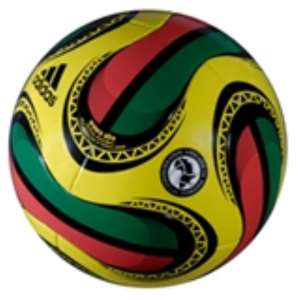 With 41 days to go for Ghana 2008, the Confederation of African Football (CAF) says Ghana has 10 percent more work to do before the tournament.
An inspection team from CAF completed a final visit to Ghana on Monday.
At a news conference in Accra, CAF said the main area of concern is the quality of the training pitches to be used for the tournament.
Even though the four stadiums to host the games have been delivered on time, several training pitches in the four venue cities remain under construction.
The CAF team also expressed satisfaction with accommodation facilities provided in the four venue cities.
Concerns had been raised about the suitability of accommodation facilities particularly in Tamale, but the CAF inspectors have passed it fit to host visiting teams.