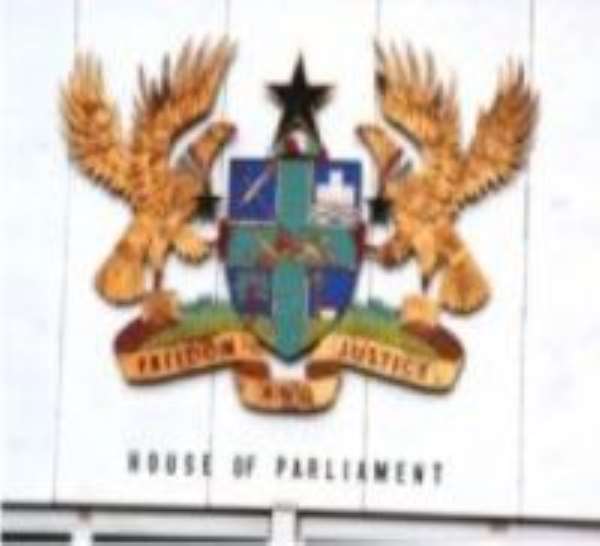 The National Democratic Party's MP for Tamale South, Haruna Iddrisu has threatened that the Minority will not accept the outcome of any elections, especially next year's crunch elections, that it believes is flawed.
Speaking in support of a motion to reject the budget estimate of an amount of GH¢36,803,056.00 (¢368,030,560,000) for the Electoral Commission, he said the money being allocated to the EC is inadequate to fund all the activities of the EC.
"Mr Speaker, I'm calling on Members to reject this motion, for more discussions and consultations because the amount that has been allocated to them is woefully insufficient for their activities especially as we draw close to elections in the coming year".
He said, there had been situations in the past where the EC has been unable to register its presence in all areas in the country and in some cases even failed to capture all members who are of age in the Voter Register due to lack of funds.
"The era where voting on election days could not be conducted on time due to lack of ballot papers among other logistics must be a thing of the past. Let me make it very clear, that we will not any accept any questionable results from the EC in the up coming election", he stressed.
Rejecting an assurance from Minister of State at the Ministry of Finance that the Ministry would ensure the speedy release of funds, Mr Iddrisu insisted, "Since the EC is an independent body, they must be assured of their own funding but not rely on MOFEP any time they need funds for projects, indeed Mr Speaker, it is not any amount approved by this House that is released to Ministries, Departments and Agencies".
Though Eugene Agyapong, (NPP, Abetifi) supported the motion for the approval the Majority Leader and Minister for Parliamentary Affairs, Abraham Ossei Aiddoo moved that the approval be stood down for further consultations.
The budget estimates for the National Commission on Civic Education, National Media Commission were also deferred because of flaws in the reports accompanying them.
However, though Members agreed that the amounts allocated to the following MDA's were on the low side, they were approved: GH¢629,893.00 for the Public Services Commission; GH¢173,700.00 for the Services of District Assemblies' Common Fund Administrator, and GH¢4126,717.00 for the Services of the Commission on Human Rights and Administrative Justice for the 2008 fiscal year respectively.
By Cynthia Boakye