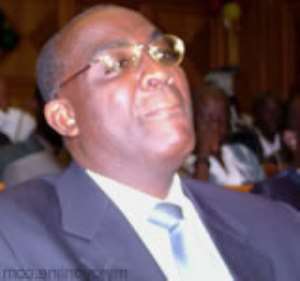 Mr Papa Owusu-Ankomah, one of the presidential aspirants of the New Patriotic Party (NPP), has said he was in the race with a clear objective to win and not to facilitate the fortunes of any other candidate.
"I am in the race to win and therefore rumours that I am the stalking horse for one of the candidates should be dismissed outright," he said.
Mr Owusu-Ankomah was interacting with newsmen at Wa on Saturday at the start of his final nationwide campaign tour to meet delegates to the December 22, National Congress of the party and canvass for their support.
He said the NPP was at the crossroads and therefore needed a leader who would be able to attract massive votes to win the elections in the first round since the support of traditional allies like the Convention People's Party could no longer be guaranteed.
"I am the new face that will regenerate and renew the party and the nation and I have a national electoral appeal and will be able to withstand negative campaigns by political opponents of the NPP."
Outlining his vision, he said he would unite the party behind a transformational agenda of exemplary leadership and excellence, the effect of which would be to inspire the confidence of Ghanaians
The party and the nation, he said, needed someone who could effectively combine the experience and maturity of the old generation with the dynamism and idealism of the younger generation.
Mr Owusu-Ankomah appealed to the delegates to choose him because he had a proven record of achievement in government having had the opportunity to serve creditably in every ministry assigned to him.