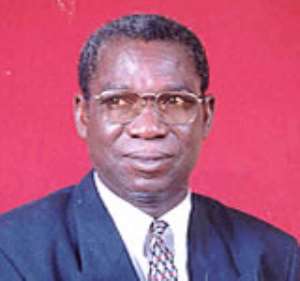 Mr Ernest Akobuor Debrah, Minister of Food and Agriculture, on Friday said the government would continue to pursue policies that would modernize agriculture and make that sector more rewarding to attract the youth.
In line with this commitment, the ministry has provided two 2.5 million dollars to support 326 Farmers' Based Organizations to undertake value-addition and income generating ventures alongside entrepreneurial training.
Mr Debrah said this at the National Farmers' Day celebration held during which 62 people including 51 farmers were honoured.
The celebration was under the theme: "Ghana at 50 progress and challenges of sustainable agricultural development".
Mr Debrah said 33,000 rice farmers were being supported with improved high-yielding varieties of the New Rice for Africa (NERICA).
In addition, the Ministry has made available 23 sets of small-scale rice processing equipment for processing and packaging of high quality rice.
He said this year the ministry also supported 20,000 farmers across the country to demonstrate best practices in maize production in which many of the best farmers benefited through the involvement of the Award Winners Association.
The minister urged farmers to support government's efforts by eliminating some of the negative practices like bush fires that could be more destructive than floods.
"Bush fires are not set up by ghosts or evil spirits. They are set by us so we must all make efforts to control them", he said.
Mr George Hikah Benson, Upper West Regional Minster, said vast arable lands in the region were appropriate for various agricultural investments in both the crops and livestock sectors.
He said Guinness Ghana Breweries had taken the lead in this direction by promoting the cultivation of "kapaala" a new variety of sorghum through TechnoServe and this was bringing financial rewards to farmers who have taken up the challenge to adopt the new crop for cultivation.
The Regional Minster said that last year about 800 metric tonnes of the crop was produced for sale to GGBL.
Touching on livestock, he said through interventions by MOFA, the incidence of livestock diseases have been minimal and as a result, cattle production increased from 21,070 in 2001 to 337,812 in 2006.
During the same period, sheep production increased from 431819 to 805,049 while goats went up from 682,398 to 1,630554.
Source; GNA