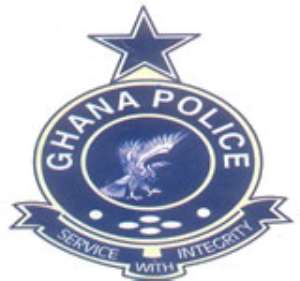 Mr Saviour Gidiglo, the 29-year-old labourer who allegedly died in the Ashaiman police cells, is now known to have been beaten to death.
This was contained in a pathology report issued by the Korle Bu Teaching Hospital on Mr Gidiglo who died on November 19, 2007.
The autopsy conducted on November 30 and signed by Dr S. Quaynor stated that the deceased bled from the "left subdural side" and also had "blunt head injury".
Relatives suspected foul play and requested for an independent autopsy rather than at the Police Hospital that the Ashaiman police insisted on.
Cellmates of Gidiglo said he died in the Ashaiman Police cells but the police claimed he died while being treated at the Tema General Hospital.
Mr Magnus Gidiglo, father of the deceased, told the GNA that about a month ago, a man called Kwesi engaged Saviour to dig a manhole at Batsile near Michel Camp.
The two settled on a fee of GH ¢400 (Four million cedis) and Saviour collected 1.5 million cedis as advance payment.
He said Saviour also employed some young men to assist him in the work and he gave them part of the money.
After digging the hole about four feet deep, they got to a big rock so they poured water on it to soften the place but the owner of the manhole thought they were delaying the work and hired a machine to complete the job.
Kwesi demanded that Saviour refunded 1.5 million cedis because he did not execute the job but Saviour told him he had shared it with those he employed.
Saviour's mother intervened and promised to refund the amount in order to bring peace even though the job was almost completed.
Kwesi took Saviour to the Ashaiman Police Station and he was told it was a purely civil case.
Mr Gidiglo said on November 17, Kwesi pulled Saviour into a taxi and took him to the police station and was remanded in cells.
The family visited him on Saturday and Sunday and saw him healthy but on Monday the cellmates informed them that Saviour had passed away early in the morning and the body had been conveyed to the Tema General Hospital.
The relatives went to the hospital and the nurses on duty at the Out Patients Department informed them that the police had brought the body there at 0930 hours.