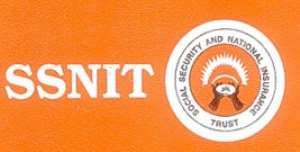 Occupants of some Social Security and National Insurance Trust (SSNIT) flats at Sakumono Estate have served notice, through their lawyers, that they might be compelled to take legal action against SSNIT for failing to renovate their flats as it had undertaken to do.
A letter sighted by the Ghana News Agency from the lawyers of the occupants, Reindorf Chambers, demands that SSNIT immediately commence the rehabilitation works and provide a definite commencement and completion date of the renovation works.
SSNIT is also to provide a definite date on which it would return the properties to the occupants.
The lawyers are also asking that SSNIT compensate their clients for the "loss of use of their property" over the past 19 months that they have been denied the use of their property.
It gave SSNIT a two-week ultimatum to adequately address the issues raised, failing which the lawyers say they have firm instructions from their clients to drag SSNIT to court.
The flats have developed gaping cracks over the years and following several appeals by the occupants, SSNIT sent engineers to study the problem and they recommended the flats had to be "vacated immediately" because the cracks were dangerous.
SSNIT wrote to occupants of Block 14 Flats 1, 2, 3, 4, 5 and 6 in September 2005 and directed them to vacate the flats by March 2006 to enable rehabilitation works to start.
One of the occupants told the GNA, "A final letter from SSNIT on February 6, 2006 directed us to vacate the flats by March 5, 2006 and we complied at great financial cost because we had to look for alternative accommodation."
"SSNIT told us the rehabilitation works would not take more than six months but it is 19 months now and nothing has happened and SSNIT is not telling us anything."
"There is absolutely no communication from SSNIT and this is strange because SSNIT, a huge organisation, has abandoned its social responsibility. There is absolutely no communication from SSNIT and this is unbelievable."
He said a few years ago NTHC, a real estate developer, had a similar problem with some of its clients at Sakumono Estate and this is how it solved the problem. NTHC found alternative accommodation for the occupants, fixed the problem, and moved them back.
The occupant said the staircase leading to their abandoned flats had become an abode for criminals and social perverts who pose danger to the Sakumono community.
He said he went there last week and what he saw was appalling - used condoms and Indian hemp littered the staircase. "Something has to be done immediately to stop this deliberate manufacturing of criminals."