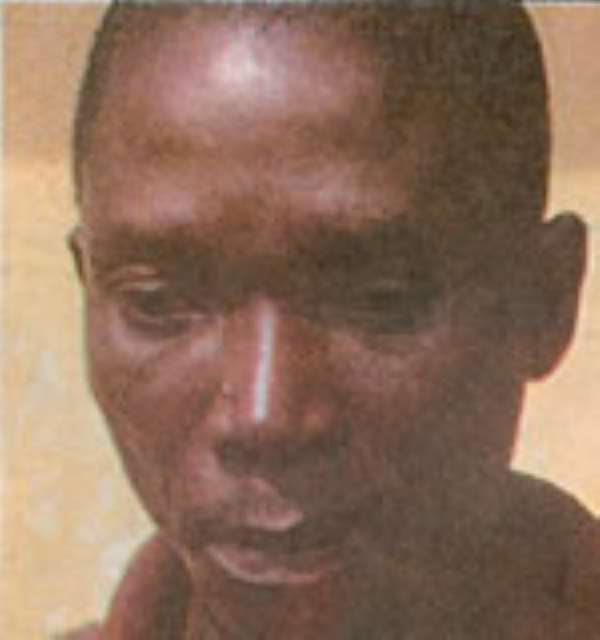 A plot by the Odikro of a farming community in the Jomoro District of the Western Region and four others to divert attention after allegedly shooting a 25-year-old man in the bush has been uncovered.
The Odikro and his alleged accomplices have been arrested and put behind bars.
John Kofi Baah, the Odikro of Mile Two, Tamor Tanoe, Awuku Kaku, alias Santana, ,Ebusuapanyin Peter Ekuma and Kwabena Baah, the Tufohene of the village, were said to have shot and killed the deceased, who is yet to be identified.
They reportedly dumped the body by the roadside and went home.
The day after the suspects had dumped the body by the roadside, a passerby chanced upon it and went to the Odikro's house to report the matter to him. Pretending that he knew nothing about the act, the Odikro went to the police to report.
Unknown to the Odikro and the others, however, some people in the community had seen them chasing the young man with a gun into the bush the day before.
The police, upon a tip-off by those who had seen the suspects chasing the deceased, arrested the five.
In their statements to the police, the suspects confessed that upon suspicion that the young man had stolen a mobile phone belonging to Tanoe, they chased and shot him at the outskirts of the settlement.
They told the police that after killing him, they hid the body in the bush and at 12 midnight they dumped it by the roadside to create the impression that the deceased was an armed robber.
According to the Western Regional Crime Officer, Mr D. Abade, the body of the deceased has since been deposited at the Half-Assini Government Hospital.
Source: Daily Graphic