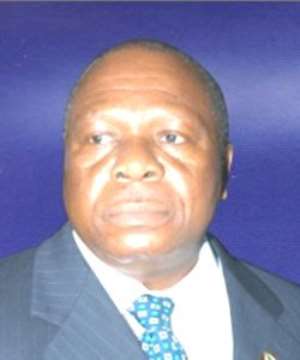 The Court of Appeal would on Wednesday rule on a motion for leave filed by counsel for Dan Abodakpi, Tony Lithur, who is accusing Mrs Justice Henrietta Abban, a judge of the Court of Appeal, of influencing the decision of the Fast Track High Court.
The three-member panel is made up of Mr. Justice Kanyoke, presiding, Mr Justice Yaw Appau and Mr Justice Kusi Appiah.
Dan Abodakpi, former Minister for Trade was sentenced by the Fast Track High Court after it found him guilty for misappropriating US$400,000 allotted to the Science and Technology Valley Park Farm under the Trade and Investment Project.
In an accompanying affidavit in support of the motion for Leave to lead fresh evidence at the hearing of the appeal, Mr Lithur pointed out that the specific evidence introduced was that Mrs. Justice Abban called out Mr Justice S.T. Farkye, the presiding judge, who was then delivering judgement in the case against Abodakpi.
He said when Mr Justice Farkye informed Mrs Justice Abban that he was going to impose a four year sentence on Mr. Abodakpi, Mrs Justice Abban directed him to increase the sentence to 10 years.
Mr Justice Farkye did impose the sentence of 10 years in hard labour on the appellant.
In an affidavit in opposition, Ms Gertrude Aikins, the Acting Director for Public Prosecution (DPP), said the incident of a trial judge leaving the court room in the middle of reading a judgement was not unusual as judges are human beings and have human frailties.
She said although Mrs Justice Abban waited for Mr Justice Farkye outside the court room, she did not have any discussion with him on the case but only delivered the criminal and procedures codes which he had requested from her.
Ms Aikins said the trial judge was gone for only over one minute adding that the period was not long enough to hold any meaningful discussion.