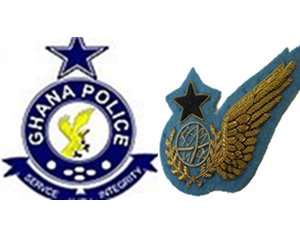 Seven naval personnel from the Sekondi Naval Base have invaded the Sekondi Police Station and forcibly tried to release two of their colleagues who were arrested in a police swoop together with 13 other suspects for allegedly possessing substances suspected to be Indian hemp at a suburb of Sekondi.
Police sources at the Sekondi Police Station told Radio Ghana that the police on duty had to fire warning shots and called for reinforcement from the Regional Police Command.
However, before the reinforcement team arrived, the naval personnel had left. Meanwhile, the Western regional Police command says all the 15 suspects arrested will be screened and those found culpable processed for court.