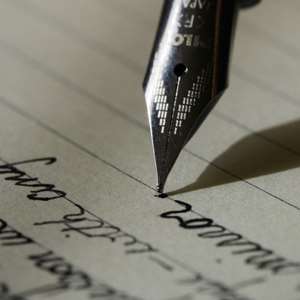 THE COUNTLESS number of polls in the public domain in recent times has caught my attention. These polls are based on the coming NPP Flagbearership Congress slated for December 2007.
Interestingly, though these polls are being conducted within the same period and the respondents to these polls are the same NPP delegates who will be voting in December, the outcomes of all these polls have been different and have nothing in common.
Considering that this phenomenon does not make statistical sense, I have decided to take a closer look at these polls. At this moment, there are at least seven different polls that have all been allegedly conducted over the past six months.
I have noticed that most of these polls have been conducted by private newspapers, one or two organizations which hitherto were unknown and the latest a survey allegedly conducted by Ghana's Bureau of National Investigation (BNI) which has been leaked to yet another private newspaper.
What I have found out is that none of these polls have corroborated the other though they all claim to be interviewing the same delegates.
In these polls, some of the eventual winners have been Hon. Allan Kyerematen, H.E Alhaji Aliu Mahama, Hon. Dr. Konadu Apraku, Hon. Hackman Owusu Agyemang and Hon. Nana Addo Danquah Akuffo Addo.
The motives for these polls are unclear but to the extent that there is now a race amongst so-called pollsters and organizations to bring out results of their polls and splash them on front pages of newspapers-editors of these newspapers who are themselves openly aligned to particular candidates in the NPP race raises interesting questions.
A question that is worth answering is who is paying for these polls? It is important to observe that it does not take little resources to travel around the country looking for thousands of delegates and interviewing them in the name of polls.
The budget for such an endeavour; from transportation, to phone bills, to hotel bills, to food bills, to the charges of the interviewers, is definitely huge. As we know, most of these polls are purportedly being carried out by newspapers that hardly break even at the end of the month.
They hardly print 1000 copies a day and can hardly afford to pay their employees on time apart from the fact that some of these salaries which they hardly pay on time are meager, to say the least.
So can we then say that, depending on who pays for the polls, we then will have that "donor" being declared winner? And it is this that has accounted for the many polls, all of which have nothing in common.
If it has become one of the many strategies our politicians will adopt just to achieve a desirable selfish end, then they must take a second look.
They may be thinking that these exercises in self deceit will increase their political stature in the sight of the public and the delegates and thereby increase their electoral chances at the December polls but they are heavily mistaken.
They are mistaken because most of these newspapers carrying these so-called polls have no national circulation and therefore most of the intended readers will not even see the newspaper let alone read it to know its content.
Again, the same can be said for the reviews that these shameless polls receive in the electronic media here in the capital.
In the civilized world, polls are most often credible as they can be subjected to scientific proof. Apart from that, the credibility of the organizations that carry out such polls are placed first and not the politician who wants to pay for such polls.
In other words, I cannot see the CNN, NBC, FOX, BBC etc. sacrifice its own credibility for that of a mere Republican, Democratic or Labour politician.
I do hope that our growing media organizations will begin to put their credibility first and not that of any of the 20 or so aspiring NPP Presidential aspirants.
I must be quick to submit at this juncture that even looking at the NPP's own constitution, only about 40% of delegates who will vote at the December Congress are known at the moment, so how reliable can any poll carried out in this period be?
What is the proof that the other 60% which is not known at the moment will necessarily follow the thinking of the 40% earlier allegedly polled? 60% is too important a sample size to be ignored by any scientific serious pollster and that is why I think we the people must be spared all these childish propaganda in the name of polls.
If some pollsters "want to eat" (as we say in local parlance), and their partners in crime being the politicians who agree to tango by engaging in such polls aimed at deceiving delegates and the public, then we can only beg the pollsters and the politicians to spare us their frustrations for this latest invention and new-found love for polls will not and cannot achieve whatever purposes they are intended to achieve. Ex-NUGS Prez