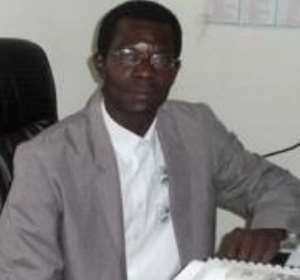 The National Association of Graduate Teachers (NAGRAT) has made public the first set of saloon cars to be given to graduate teachers under a Vehicle Acquisition Scheme.
The vehicles acquired through a 50 billion-cedi loan facility through the Amalgamated Bank, are to be repaid over a five-year period.
Mr. Kwami Alorvi, NAGRAT President, said the first batch of 16 cars would be distributed across the 10 regions while the next consignment of 50 cars is expected in the next week or two.
He said because NAGRAT had initial problems with demands of a waiver of import duty, VAT and National Health Insurance Levy on the used vehicles that were imported, it could not purchase the required number to serve members that had subscribed to the scheme.
Mr Alorvi said: "With the assistance of the new Minister, Professor Dominic Kweku Fobih and the Chief Director, NAGRAT has now secured the duty and tax waiver from the Ministry of Finance and Economic Planning.
"With the waiver issue now resolved, we hope to speed up the process of securing the first batch of 1,000 saloon cars for our teachers by the close of the first quarter of 2008. This we hope will raise the morale of teachers and make them more committed in their duties."
Touching on the seizure of the October 2006 salaries of some graduate teachers, Mr Alorvi said it was on record that over 4,000 striking graduate teachers had been paid their salaries in October 2006 while those for the rest of the teachers were still outstanding.
"For the rest of the teachers the then Minister of Education, Papa Owusu Ankomah, the then Director-General of the Ghana Education Service, Mr Michael Kenneth Nsowah and the Chairman of the Ghana Education Service Council, Mr Robert Adu Mante, requested an apology from the leadership of NAGRAT to parents as a pre-condition for considering the payment of the salaries.
"One wonders how an apology could legalize an illegality in Ghana.
"The promise made by the former Minister to the Ghana Council of Religions for Peace led by His Eminence Peter Cardinal Appiah Turkson that he would defreeze the salaries was not honoured."
He said in the recent past it had become "very dangerous and even humiliating to be a teacher in Ghana," especially if one wants to insist on one's human rights.
"As we commemorate the first anniversary of this inhuman treatment meted out to teachers, ironically by those who were supposed to seek our welfare, we want to assure all teachers that we shall continue to defend our trade union rights and the integrity of our profession," Mr Alorvi said.
"We also call on the new Education authorities to unconditionally pay us our October 2007 salaries without any further delay," he added.