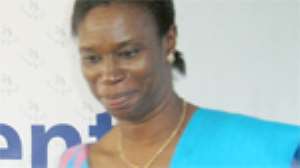 Insurance companies are expected to witness an increment in their minimum capital requirement as the National Insurance Company (NIC) is bent on increasing the requirement, currently pegged at $1 million for all the companies.
The move is expected to aid the companies execute bigger transactions, especially in the midst of Ghana's discovery of oil where a lot of international entities would be launching their presence in the country.
Ms. Josephine Amoah, Commissioner of the NIC announced this at the launch of the Initial Public Offer (IPO) of the State Insurance Company in Accra last Monday.
While those involved in general business portfolio may witness one kind of capital requirement, the others in life business would see a different one.
Even before this disclosure, investment and financial analysts including an astute investment banker and Executive Chairman of Databank Financial Services Limited, Ken Ofori-Attah had push for an increase in the minimum capital requirement, saying the $1 million was too meager for the industry to thrive.
Mr. Ofori-Attah said the consolidation of the industry was a must since total insurance contribution to the country's gross domestic product (GDP) was only 2 per cent, far lower than the banking industry.
"Can't we take a cue from Nigeria, our neighbours who have pegged their minimum capital requirement at $16 million so as to consolidate the industry and take advantage of the numerous advantages that the discovery of oil will bring to the country than to allow foreign insurance companies to bully us?" he asked.
Ms. Amoah said there was the need for insurance companies to target a wider market by going beyond the boundaries of Ghana, adding that expanding the capital requirement would enable them to take part in bigger transactions.
She asked the players to develop their financial capacity and technical competence to handle both magnitude and complexity of the risks associated with globalization, adding that insurance organizations need to improve on their governance structures and internal control.
There are currently about 22 insurance companies operating both general and life businesses.
By Charles Nixon Yeboah