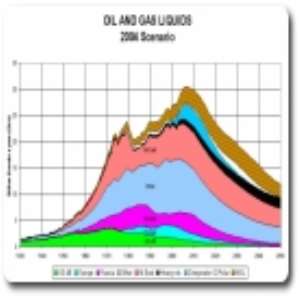 ncreased global oil prices and weakened dollar is affecting major commodities in the country.
Reliable information reaching the paper indicates that majority of the country's mining companies have not been able to meet their production targets as a result of these crisis.
"Those who tried to meet their target had to incur extra cost on self-generating plant. At one point during the recent power fluctuations the cost to the mining sector was US$8.5million a month", said Jurgen Eijgendaal, President of the Ghana Chamber of Mines.
He made this remark at the chambers' end of year get-together in Accra.
Mr. Eijgendaal also identified the activities and operations of illegal miners as one of the numerous challenges confronting the mining industry.
"The presence of illegal miners on companies' bona fide concessions adversely affects Ghana's image as a safe investment destination and also impact on members' ability to contribute positively towards national development", he said.
Eijgendaal had cause to also complain about the recent illegal miners who attacked and brutalized unarmed security personnel of Anglo Gold Ashanti at Obuasi Mine.
He was particularly happy about the industry's progress in spite of the teething difficulties it is facing in the country.
"In spite of all the challenges, the level of repatriation of mineral revenues by Chamber members has in significant ways improved the level of foreign exchange inflows in the country", noted Eijgendaal.
In the year 2006 for instance, he noted that ten major mining companies exported minerals worth at over US$1.2billion and voluntarily repatriated US$781million representing 65% of earnings repatriated into the country.
He however appealed to all stakeholders and the appropriate authorities in the mining industry to apply the laws of the land in order to protect investment and property.
by Stephen Odoi-Larbi