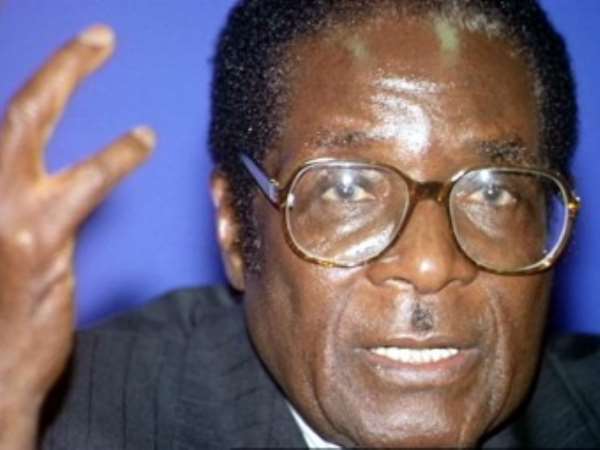 PRESIDENT Mugabe has hailed European Union and African states and the Portuguese government in particular, for correctly reading and rejecting attempts by Britain to bar Zimbabwe from attending the EU-Africa Summit.
The summit is scheduled for December 8-9 in Lisbon, Portugal
In his 20th State of the Nation Address in Parliament yesterday, President Mugabe castigated Britain for attempting to internationalise bilateral differences between Harare and London.
"On the diplomatic arena, the shifting pattern of events is giving rise to brighter prospects for more fruitful engagement with other nations. The sinister campaign led by Britain to isolate us, including the recent attempt to bar us from attending the EU-Africa Summit soon to be hosted by Portugal, continues to disintegrate," he said.
"The principled rejection by the EU-Africa countries of attempts by Britain to internationalise what clearly are bilateral differences between us vindicates our position that problems between us and our former colonisers being bilateral should, therefore, be addressed bilaterally. I wish to thank the EU and African countries for their support, and the Portuguese government, who are hosting the EU-Africa Summit, for their correct reading of the situation."
President Mugabe also hailed the ongoing talks between Zanu-PF and the MDC factions being facilitated by South African President Thabo Mbeki
"The ongoing talks between Zanu-PF and the MDC factions have ushered in the dawn of a new era of constructive engagement across the political divide. Already, one positive spin-off from this process has been the narrowing of our differences and the establishment of a broad consensus around national interests," President Mugabe said.
He singled out the unanimous passage by both Houses of Parliament of Constitutional Amendment Bill No.18, which provided for the harmonisation of presidential, parliamentary and local government elections.
"As Zimbabweans, let us continue to nurture the unity of purpose and dialogue always aiming to resolve our differences as one family," added President Mugabe.
"It behoves us, therefore, to keep nurturing the spirit of constructive dialogue as we steer our country towards a destiny of sustained socio-economic development and prosperity. While diversities in opinion and perception are bound to exist amongst us, it remains our sacrosanct duty as Zimbabweans to safeguard peace and promote the unity and development of our nation."
President Mugabe warned the country's detractors that Government would not tolerate interference in Zimbabwe's domestic matters.
"As we head towards the harmonisation of our presidential, parliamentary and local government elections in 2008, let the message ring clearly to our detractors that as a sovereign nation, we will not brook any interference in our domestic affairs. We will hold our elections guided by our Constitution and laws as we have always done," he said.
The President added that Zimbabwe would invite friendly and objective members of the international community to observe the elections.
He said those wishing to campaign should do so in an atmosphere of peace and shun activities "that may leave behind a bitter after-taste".
"Government has at its disposal the means to deal firmly with anyone seeking to engage in acts of violence," warned the President.
He deplored the get-rich mentality among some people, saying it was retrogressive, inviting applause from all members in the House.
Cde Mugabe hailed Zimbabweans for their perseverance despite the current economic challenges.
He also applauded the recent scrapping of visa requirements between Zimbabwe and Mozambique, adding that similar considerations involving other Sadc states were underway.