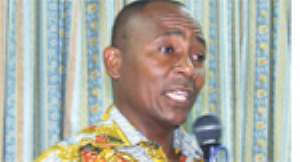 After six days of intensive debate, Members of Parliament (MPs) yesterday drew the curtain down on the arguments for and against the financial policy of the government for the fiscal year ending December 31, 2008.
Among the MPs who wound up the debate was the Minister for Water Resources, Works and Housing, Abubakar Saddique Boniface, who announced that the affordable housing project at Asokore Mampong in the Ashanti region was almost complete.
According to him, a good number of the houses would be ready by the first quarter of next year and "all would have been completed and commissioned latest by the second quarter of the year".
The minister noted that the housing projects as well as the National Youth Employment Programme (NYEP) were among good policies of the government that had endeared it to most Ghanaians.
The NYEP, he said, was among the policies aimed at championing the fight against poverty. He debunked the notion that the programme was not sustainable, arguing that whether or not it was sustainable depended on how it was managed.
Alhaji Boniface disclosed that all arrears owed the programme would be cleared by the end of this year, describing the NYEP as government's flagship programme which ensured good sanitation in every corner of the country.
Emmanuel Kwasi Bandua, MP for Biakoye, on the other hand did not think government was doing much about the "critical" problem of housing nationwide.
He said with rapid urbanization and increased population, there was the urgent need to tackle the problem of accommodation with all the seriousness it deserved, calling for an immediate review of the investment law as promised in previous budget statements.
The Minister for Public Sector Reform, Samuel Owusu-Adjei was of the view that the Fair Wages and Salaries Commission was a good step towards the harmonization of salaries in the country.
The Deputy Minority Leader and MP for Avenor Ave, Edward Doe-Adjaho warned that if government carried through its decision to introduce what the opposition National Democratic Congress (NDC) called a "Talk Tax", his party would reverse it immediately it came to power in 2009.
By Sylvanus Nana Kumi & Ethel Kangberee