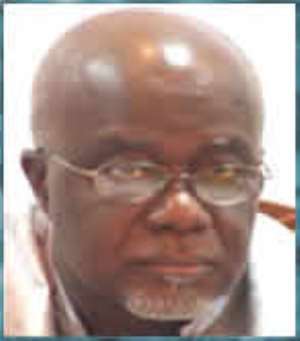 One of the presidential aspirants of the ruling New Patriotic Party (NPP), Mr Hackman Kwame Owusu Agyeman, has indicated that if he is given the nod to become the president of Ghana, he shall ensure that all young persons undergo a military training for at least six months.

Mr Owusu Agyeman, who said this will be part of the national service, explained that it has become necessary to take such a decision considering the indiscipline that seem to have engulfed all facets of the Ghanaian society.
"It is worrying to witness what we are seeing nowadays especially in the face of our young democracy. Everything seems to be at a standstill when it comes to the issue of discipline," he added.
Mr Owusu-Agyeman, who never ruled out irresponsible parenting as one of the causes, added that "it could be possible because such parents might have had irresponsible parents and no effort was made by the state to stop but think this is the time."
He said working the system through the educational sector will be the easiest means but there will be in place a mechanism to cater for non-schooling youth.
Asked why he chose military training as the area to ensure discipline, Mr Owusu-Agyeman said military training does two important things.
"First it will build in our young people the needed discipline and sense of patriotism and secondly, it will equip our young people to fight crime and criminals."
Mr Owusu-Agyeman gave instances like four armed robbers carrying on their activities in broad daylight in the midst of hundred onlookers and sometimes with nothing more than a toy gun.
"If Ghanaians are trained militarily, they can identify whether a real gun is in use or otherwise. They can also be a bit combative there to stop the activities of four in the midst of over 20 people", he stressed.
"This will also go a long way to ensure that all agencies do their work well as well as help stop this issue of unexplained murders and mob attacks," Mr. Owusu Agyeman added.