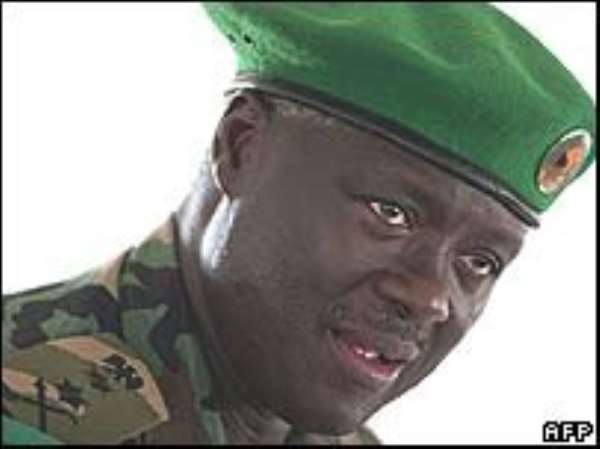 An international peacekeeping force for the war-torn Sudanese region of Darfur will start its mission with a third of the 26,000 troops initially pledged. The new AU-UN force commander, General Martin Luther Agwai, said he expected a maximum of only 9,000 soldiers and police on the ground by 1 January.
He said no country had yet donated any of the 24 helicopters required for the force to be able to work efficiently.
He said that under such circumstances the mission faced "a Herculean task".
Gen Agwai appealed to the international community to make up the shortfall.
"If we want to see an end to the suffering in Darfur... this is now the time to stand up and be counted among the friends and do everything possible to help us have the resources that is required to assist and help the people."
Sudanese objections
An African Union mission in Sudan started its operation in Darfur in 2004, and many of the 6,200 peacekeepers will stay on and become part of the AU-UN hybrid force, Unamid.
Gen Agwai described 9,000 troops as the "barest minimum of what is required".
Earlier this week, the head of UN peacekeeping said that Sudanese objections and delays were threatening the viability of the mission.
Among other demands, Sudan wants advance notice of troop movements and to be able to shut down communications.
Khartoum has also refused to accept contingents from Scandinavia, Thailand and Nepal as part of the mainly African force.
Sudan responded by saying that the issues were only "administrative problems" which should not be exaggerated.
More than two million people are living in refugee camps after fleeing more than four years of fighting in the region, and are vulnerable without peacekeepers.