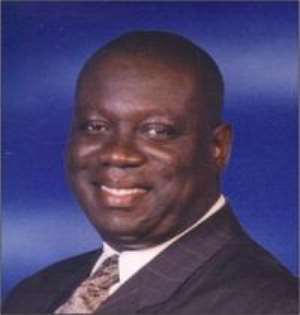 Mr. Joe Baidoe-Ansah, Minister of Trade, Industry, Private Sector Development and Presidential Special Initiative, has expressed concern about export of poor quality agricultural produce, resulting in its rejection by the European Union market.
He said exporters should not shun the expertise of the Ghana Standards Board, adding: "It is for your own benefit to make use of the institution established to advise you to succeed in export."
Mr Baidoe-Ansah made the remarks at a luncheon and an award ceremony organised by the Ghana Standards Board to mark its 40th anniversary.
Fifteen past directors and executive directors of the Board were presented with plaques and certificates for their contribution to the success of the Board.
The Minister said ensuring compliance with industrial and other global export standards was crucial, especially for small-scale exporters in order not to lose their investments.
He said the Board's achievement spanned not only the corridors of ECOWAS but was also serving on the Development Committee and the International Organisation for Standardisation and as being a Council Member of the African Organisation for Standardisation.
The Board, he said, also commanded high respect in metrology and was also the EU competent authority for fish.
He urged the Board to work with the Ministry to implement the Trade Sector Support programme, the UNIDO Trade Capacity Building Programme and the West Africa Quality Programme yet to be launched.
Mr Adu G. Dankwa, Executive Director of the Board, attributed its success to dedication and commitment from staff, stakeholders and the general public, saying, "we look forward to private sector support to attain greater heights".
He said there was the need for policies that would ensure effective technical regulation, consumer protection to ensure conformity with standards.
Mr Dankwa also called on government to tap the experience of some retired staff of the Board to enhance performance.
Dr Emmanuel Lartey, the first Executive Director of the Board, urged the Board to collaborate with the Institute of Industrial Research to establish a National Patents Office in the country.
He said more attention should be paid to human resource development and infrastructure to enhance the Certification and Mark Scheme to ensure quality control.