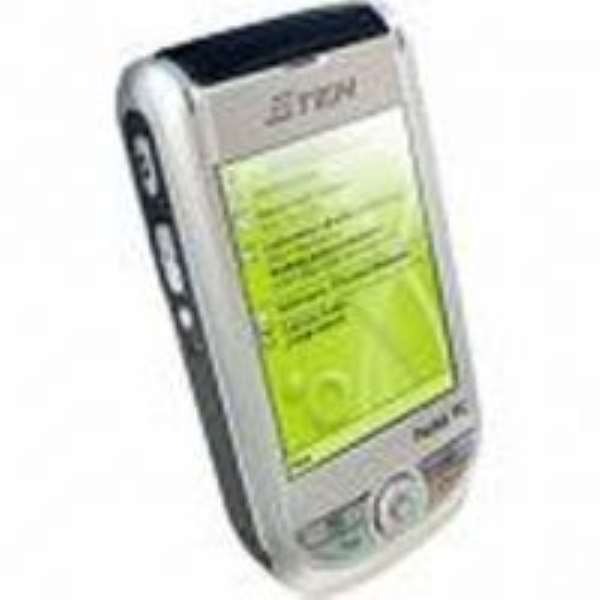 Finance Minister Kwadwo Baah-Wiredu, delivering next year's Budget to Parliament on November 15, announced that Government is to introduce a more effective means of taxing mobile phone usage.
Import duty and import VAT on all phones is to be abolished and a new levy of Gp1 per minute of airtime usage is to be collected. We support the introduction of this innovative new tax and believe it to be a relatively simple way to quickly generate funds for infrastructural improvement projects and other public good programmes.
Indeed, the Airtime Tax can be seen as a most effective lazy man's tax. Once relatively minor logistics have been initiated allowing a database of calls to be collated and to facilitate collection of the tax, like petroleum tax, there is very little else for Government to do but sit back and wait for the revenue.
We believe that tax initiatives and reforms of this kind are absolutely necessary in order to achieve Ghana's long-term goal of sustained growth, poverty reduction and development. We conservatively estimate that some GH¢ 250 million (up to $1 billion) can be raised annually through this method.
For many months now, Telecommunication companies have come under public scrutiny because of their poor services, bad networks and disappointing customer care.
This is a real opportunity for everybody in Ghana to benefit from the mobile-phone revolution which hit our shores, not just the big-players who offer third rate services.
We cannot deny that everybody who uses a mobile phone will be affected by the levy, however considering that there are over 4 million mobile phone users in this country, it is impossible to ignore the social benefits which can be offered by such a scheme.
Saying this, Government seems not to have included the projected revenue figures to be raised from this tax in the recently published 2008 Budget. The projected revenue for taxation in 2008 is almost GH¢4 billion, up from the 2007 projected figures of GH¢3.2 billion.
We do not believe that these figures truly reflect the possibilities of the new airtime tax but instead demonstrate a natural growth in tax collection based on GDP growth and general economic development.
We urge Government to revise the figures and wonder why they have been so conservative with their projections. By quick estimation alone it is possible to calculate how Government could source some extra GH¢250,000,000 from this tax alone.
Government's pledge this year is to maintain a 4% Budget Deficit and demonstrate fiscal discipline in the election year - a very brave, responsible intention from a Government entering the final year of its two terms.
Will the levied funds from the Airtime Tax therefore be used as a buffer to ensure Government targets are met? We hope that this is not the case and that, similar to the Petroleum Tax that is used to fund the School Feeding Programme, Government will release exact details of how the money is to be spent.
In our view, by showing to mobile phone users how their taxes are going to be used for it could make it easier for them to accept. Ghana is in urgent need of infrastructural improvements and long-term development projects.
If a project could be directly funded by the Airtime Tax, benefiting all members of society, we believe that the levy of Gp1 per minute will be accepted by most.
As it is, by burying the possibilities of the tax in the new Budget, Government may experience difficulties when trying to articulate the social benefits of the new tax to the general consumer.
We are excited about the possibilities of the Airtime Tax and hope that with simple and quick implementation by both the telecommunication companies and Government along with transparency and accountability for the generated funds, Ghana will start to reap real benefits enabling long-term growth.
We welcome it wholeheartedly and urge all patriotic mobile phone users to join us. Sure, this may affect free late night calls. But we believe that is a price worth paying if the taxes raised from our calls are used to serve common goods.
By The Statesman