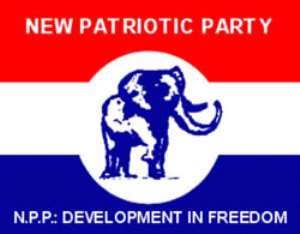 A group of supporters of the New Patriotic Party (NPP) has called on the government to take immediate measures to arrest the present escalating cost of living in the country.
The group, led by Mr Felix Nyarko-Antwi, Mfantseman West constituency Vice-Chairman and Mr Kow Sly Abban, Mankessim Edumadze Junior High School polling station Chairman, urged the government to investigate why cost of basic commodities including food supplies had shot up in recent times.
For example, the group said a tin of sardine was being sold between Gp 65 to Gp90, a tin of milk at Gp60, a cake of geisha soap at Gp60 and a bar of key (pale) soap at GH¢1.60.
It described the prices as too high for the ordinary citizens to bear.
"Rome was not built in a day", Mr Nyarko-Antwi said, and appealed to the government to initiate policies to make the cost of living bearable.
He pleaded with the government to rescind its decision to impose tax on mobile phone airtime, saying it might further lead to hardship on the people.
Mr Nyarko-Antwi said the Danquah-Busia tradition stayed in the opposition for 30 years before coming to power therefore anything, which could send the NPP back to opposition must be avoided.
Mr Abban called on the Party not to see the group as traitors adding that it was better for members to let the government to know the realities on the ground than wait for their opponents to say so. "The people are really complaining about how to make ends meet."
He also described as worrying to the party what he termed the lavish spending of its presidential aspirants on their campaigns.