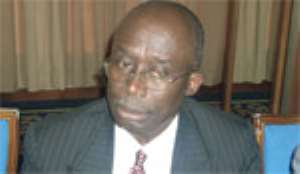 THE SOCIAL Security and National Insurance Trust (SSNIT) has mobilized ¢5.2 billion from its ongoing informal sector retirement scheme introduced two years ago.
According to its annual report released last week, the scheme which was to address peculiar needs of workers in that sector has now seen its membership growing to 9,339 as at December last year. The scheme commenced on a pilot basis in 2005.
Currently, two accounts namely, Occupational Scheme and Retirement Accounts exist for members.
Whilst a member may withdraw part of the accumulated savings in his or her Occupational Accounts after five months of membership, the amount accruing in the Retirement Account cannot be withdrawn until specific contingencies occur.
The scheme which is a voluntary money purchase scheme based on individual equivalence principle is currently being piloted in Accra, Koforidua, Takoradi and Kumasi.
This means a member of the scheme is entitled to benefits based exclusively on accumulated savings in an individual account plus any interest accruing thereon.
According to the report, indebtedness to the Trust was ¢430.32 billion, indicating an increase of 30.74 percent over the ¢ 329.14 billion in 2005.
Of this amount, the Controller and Accountant General's owed ¢122.86 billion while private enterprises and subvented agencies owed ¢291.29 billion and ¢16.17 billion.
It also processed 18,510 applications for various benefits valued at ¢798.71 billion as compared to ¢630.24 billion in 2005.
SSNIT continues to be the major player on the Ghana Stock Exchange (GSE) during the year under review.
Out of the 31 listed companies on the exchange, the Trust has shares in 23, with its total equities held valuing at ¢2,857.98 billion.
This constitutes 2.54 percent of the GSE total market capitalization of ¢112,496.01 billion.
By Patrick Baidoo