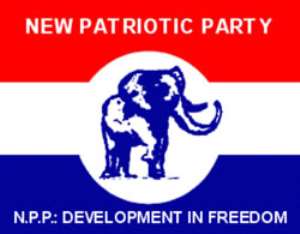 The New Patriotic Party (NPP) on Tuesday said each constituency Chairman of the 230 constituencies was to convene and chair the election of delegates to the December 22, NPP Congress, when the party would elect its flag bearer out of its eighteen aspirants.
Mr. Peter Mac Manu, National Chairman of the Party briefing the media in Accra said the action was in consonance with the NPP constitution and that four delegates were to be constituency executives, while six others would have to be elected to make up for the ten delegates required for the congress.
He said the various constituencies would submit the list of the constituency delegates by December 7 and would be circulated to each of the aspirants.
The numbers of aspirants only go to confirm the NPP internal democracy and that, "There is unity among the presidential aspirants and they will provide support to whoever emerged a winner".
He said the executives had interactions with the aspirants and agents and also introduced the election committee to them.
Mr Mac Manu said the NPP was on course and the existing democracy would ensure that all went well.
He said the last of the presidential aspirants to be vetted on Tuesday was Captain Nkrabea Affah-Darteh (rtd) an MP and the vetting committee would submit its report on Friday.
He said following frequent interactions with presidential aspirants, it was clear that each one was prepared to a good loser or a winner and that they were prepared to entrench internal democracy within the party.
The party, he said would hold a rally on Sunday, December 2, at Kasoa in the Central Region to officially introduce the presidential aspirants to the electorate.